Unique Office Investment Portfolio Offering
5411, 5421 & 5501 Jefferson St NE, 3900 Singer Blvd NE
Albuquerque, NM 87109
Colliers International has been retained as the exclusive agent for the sale of the fee simple interest in a 4-building, 171,628 SF complex within Jefferson Commons II (JCII). Situated at the intersection of I-25 and Jefferson St., JC-II is part of one of the most successful mixed-use developments in Albuquerque, New Mexico. Over 170,000 cars drive by this location daily, positioned at the epicenter of the city's demographic base. This offering represents a rare opportunity to acquire a high quality asset portfolio with four investment grade credit tenants who lease approximately 55% percent of the property on a long-term basis.
Summary
Price: $23,500,000
Price per RSF: $136.92
Size: ±171,628 RSF
Land Area: 17.0753 Acres
Occupancy: 85% projected
Cap Rate: 7.82%
Projected NOI (2017): $1,837,729
Features
Construction: Single-story, steel-framed, glass and stucco exterior
Premier I-25 Corridor Location
Pedestrian Friendly Campus
Strong Corporate Identity
Easy Access and Visibility from I-25
Destination Point For Work, Services & Entertainment
Modern Building Design Offering Large Open Floor Plans
Zoned IP (Industrial Park) - provides for a wide range of commercial and industrial uses; including office, retail, hospitality, and many more.
Highlights
Four building office portfolio constructed between 2000 and 2005.
171, 628 GSF on over 17 acres in the heart of the I-25 Corridor.
Versatile floor plans and sizes for numerous office and medical tenants.
Diverse Tenant mix consisting of local, regional and national companies.
Prominent building and monument signage showcases each building.
Extensive parking - 5.75:1000 parking ratio, 69 covered spaces available.
Excellent frontage, visibility and access to/from I-25, Jefferson St, Singer Blvd. and Office Blvd.
Floor to ceiling windows provide abundant natural light and wide open views.
Class A amenities within walking distance include restaurants, banks, hotels, retail, entertainment and convenient access to public transportation.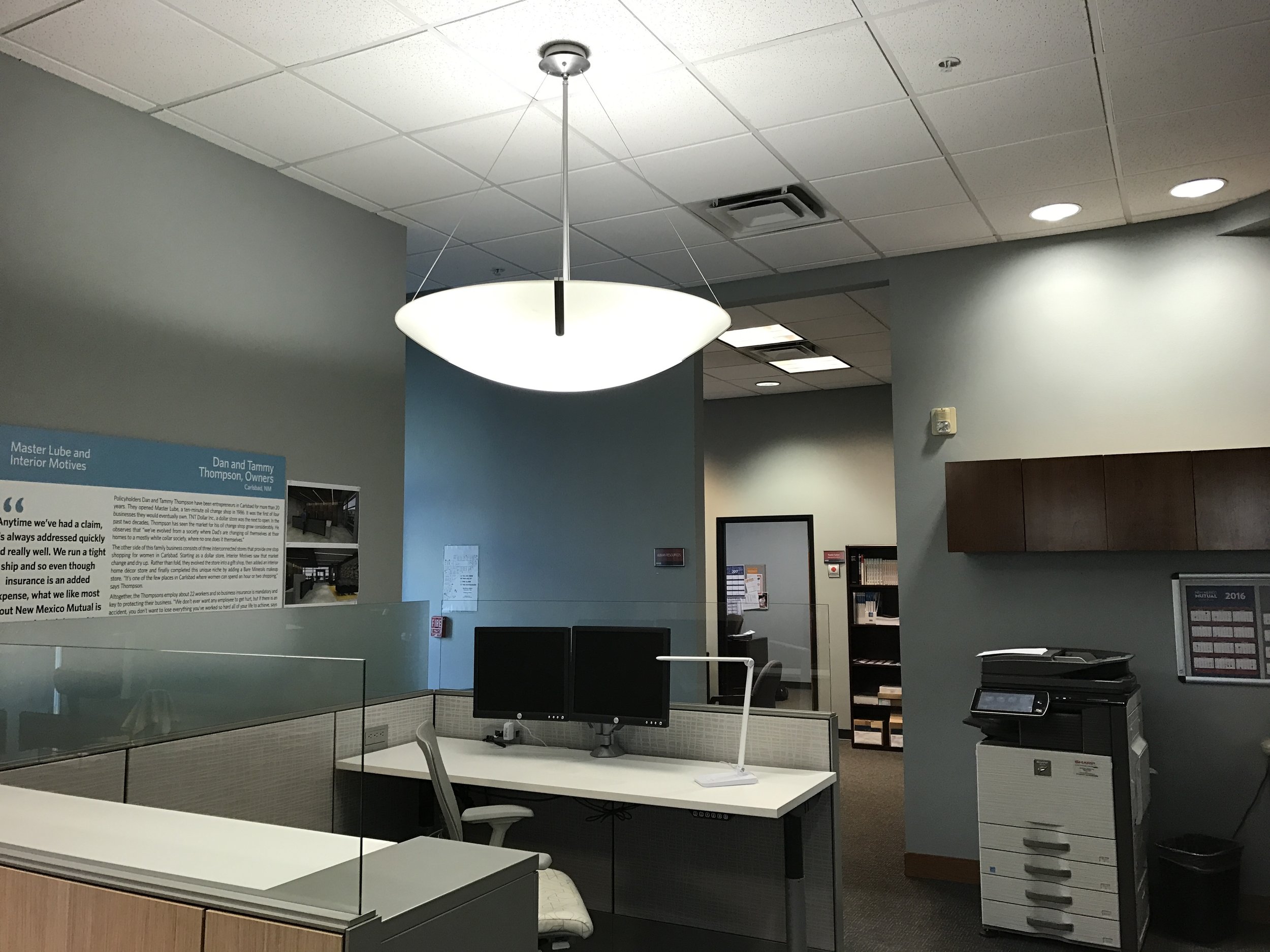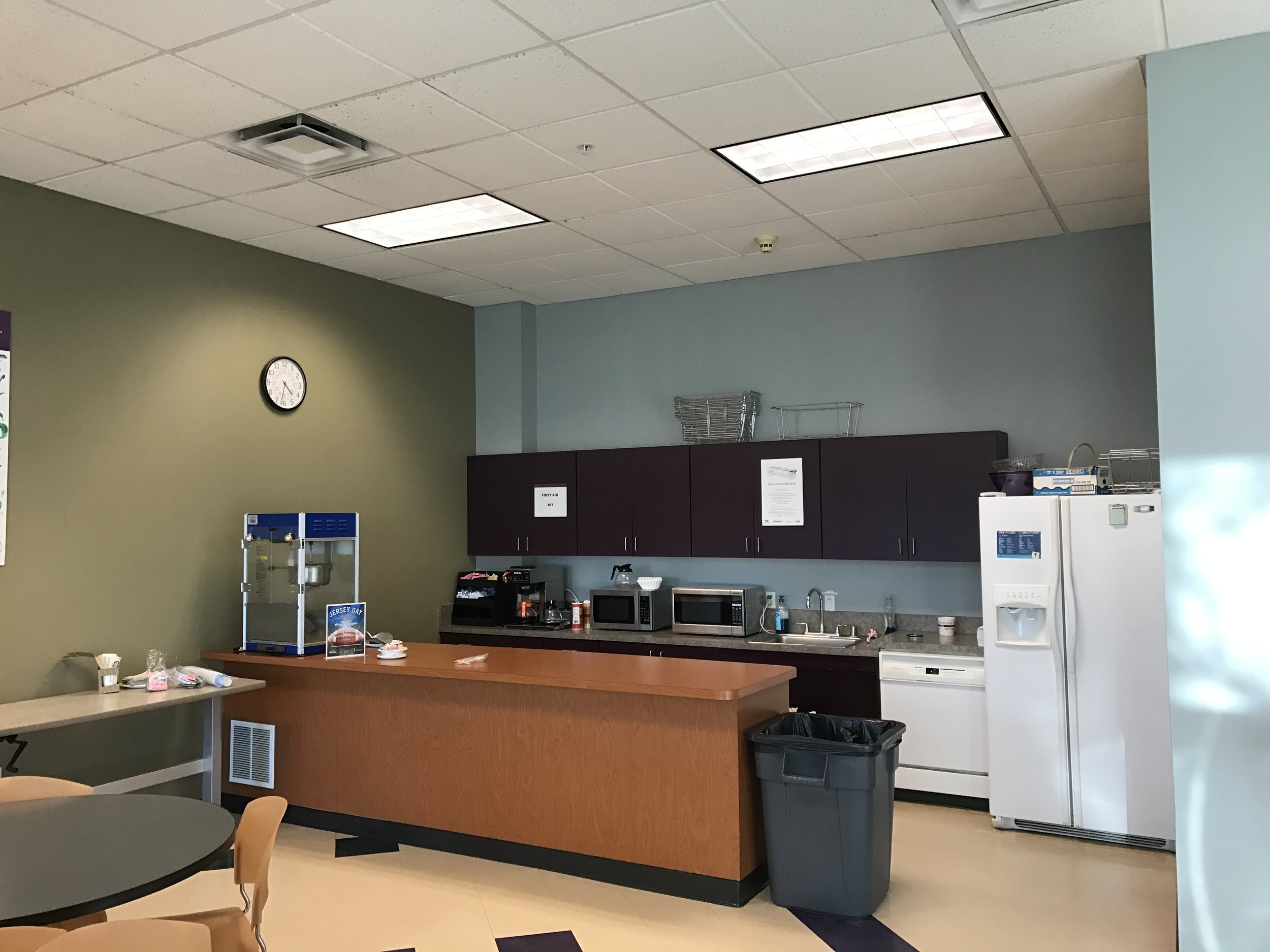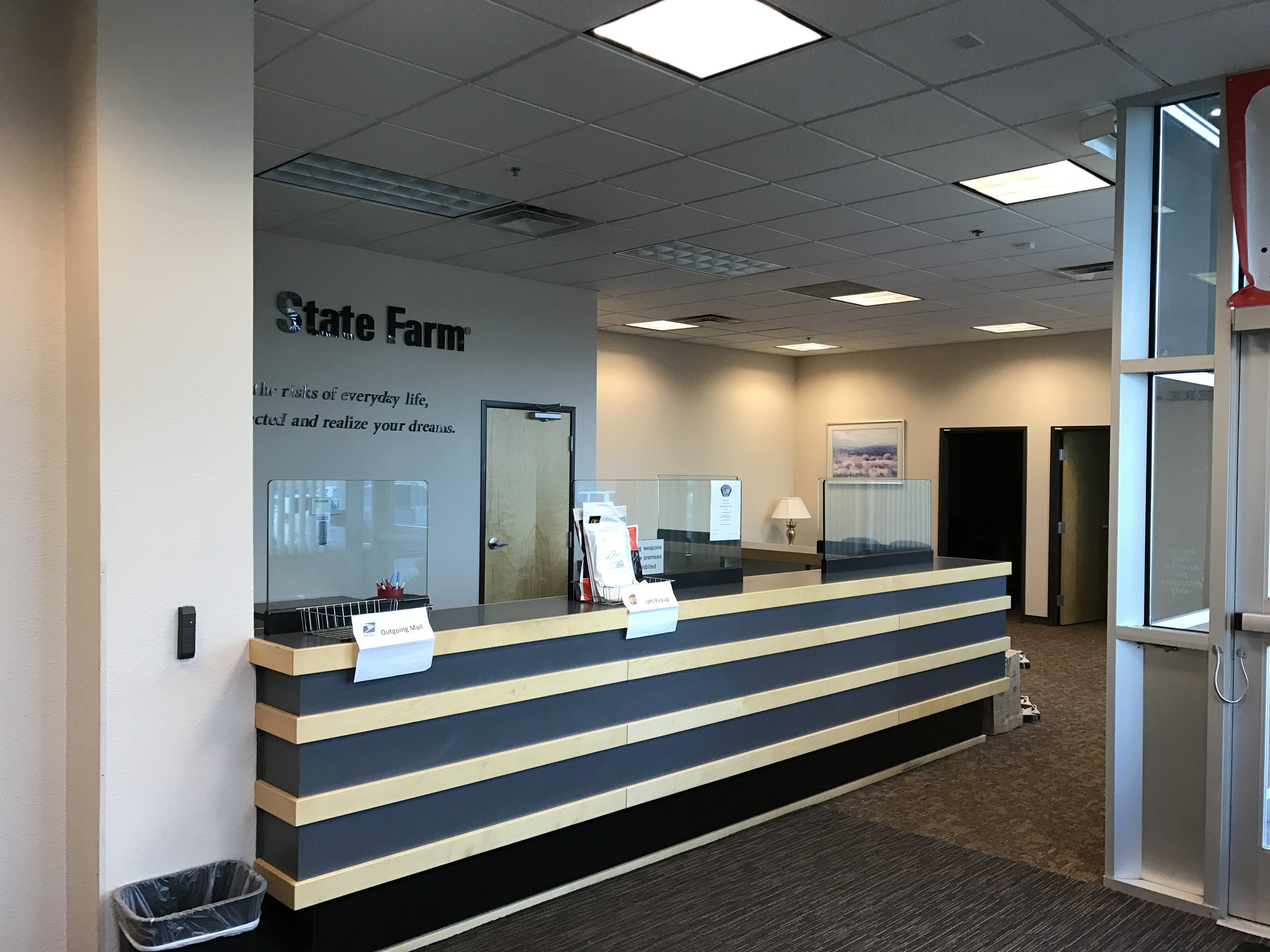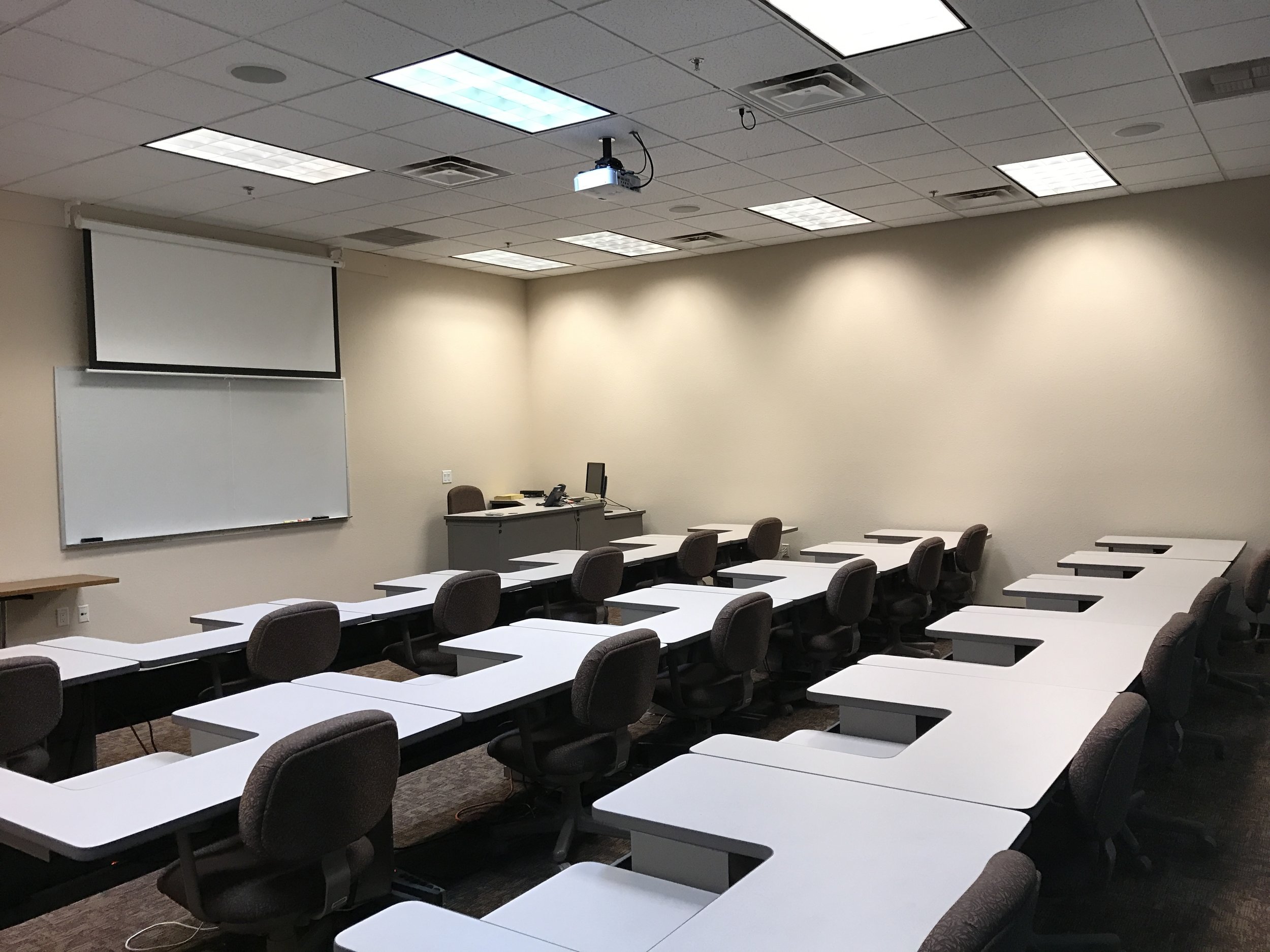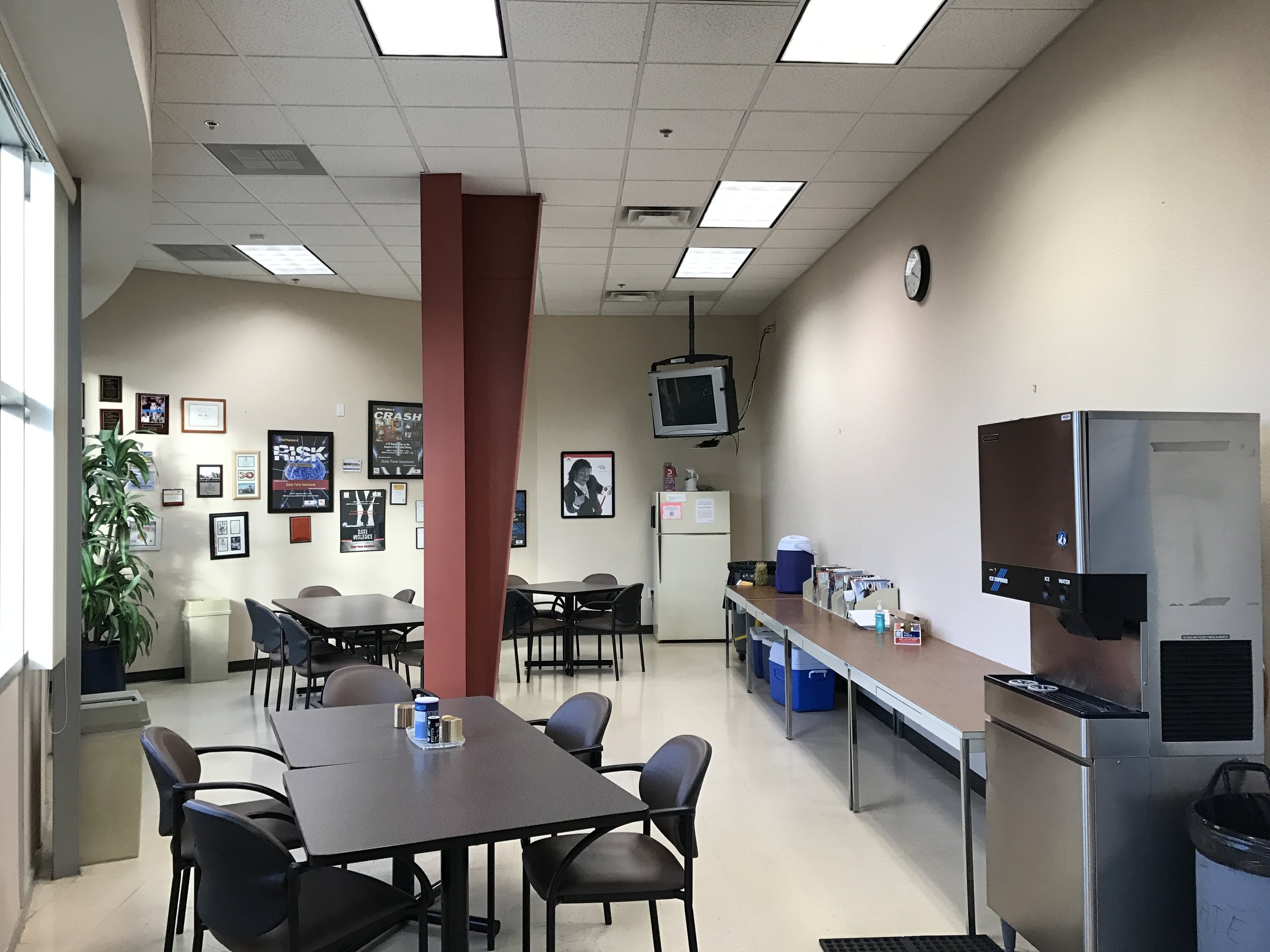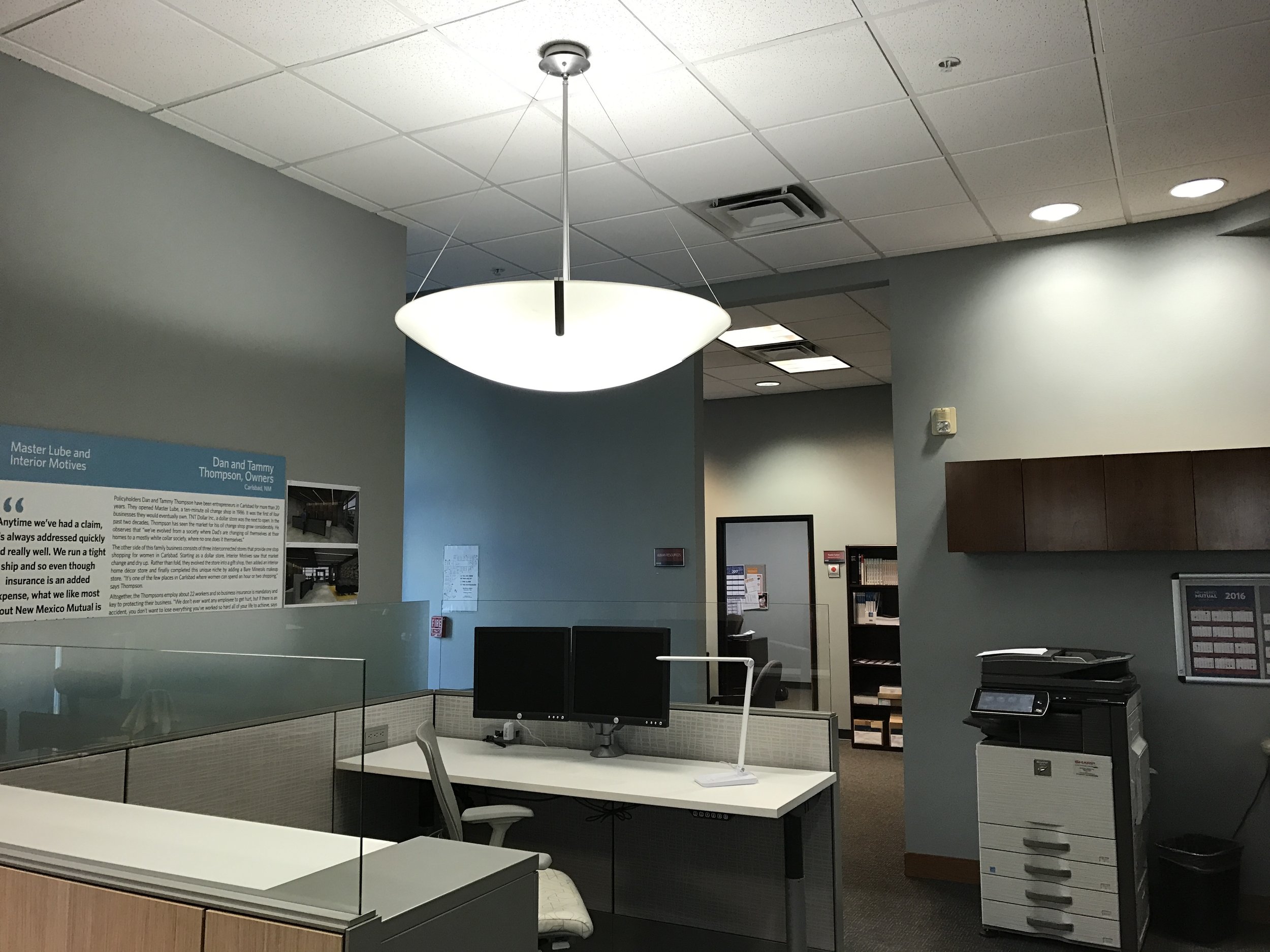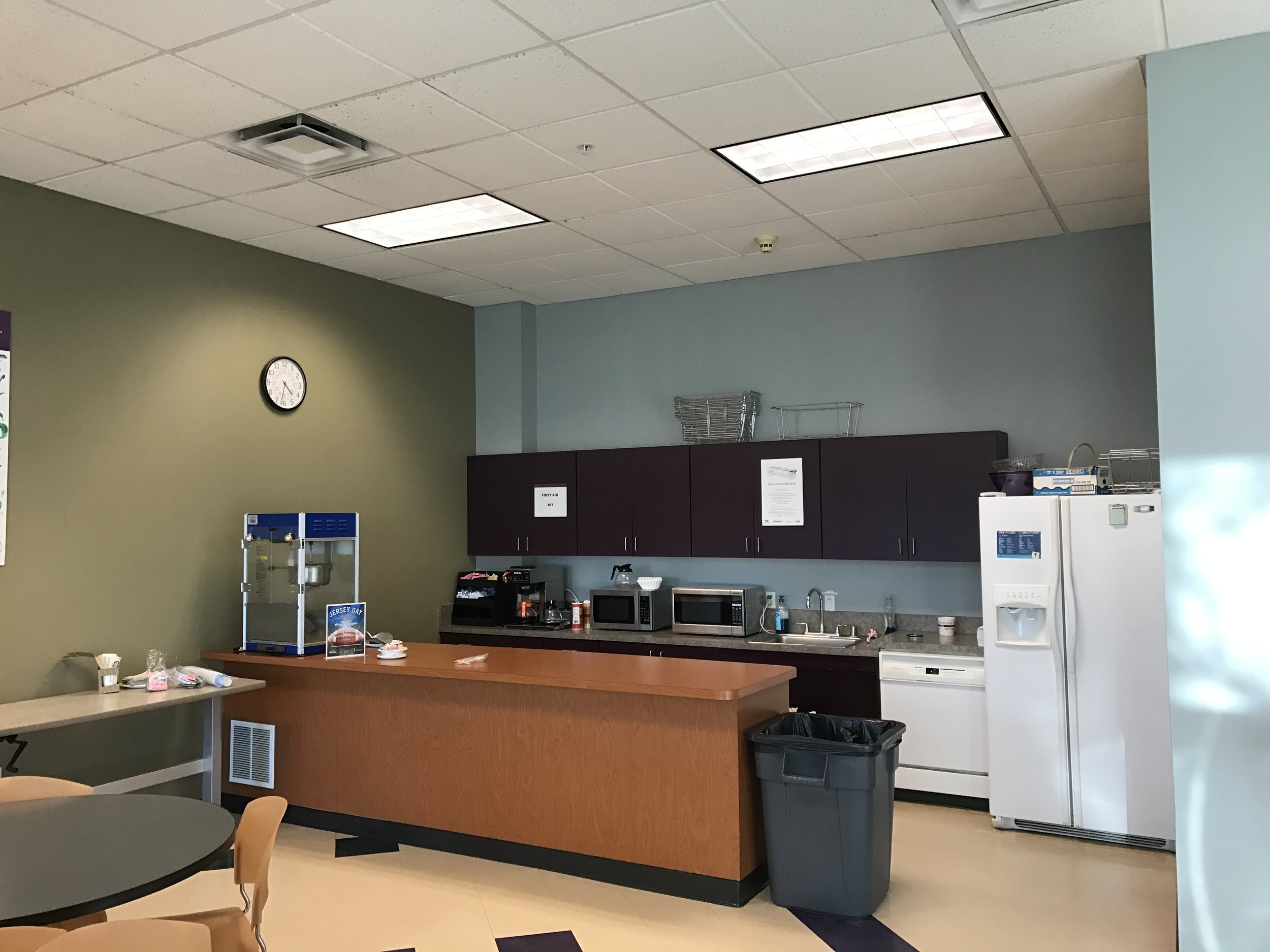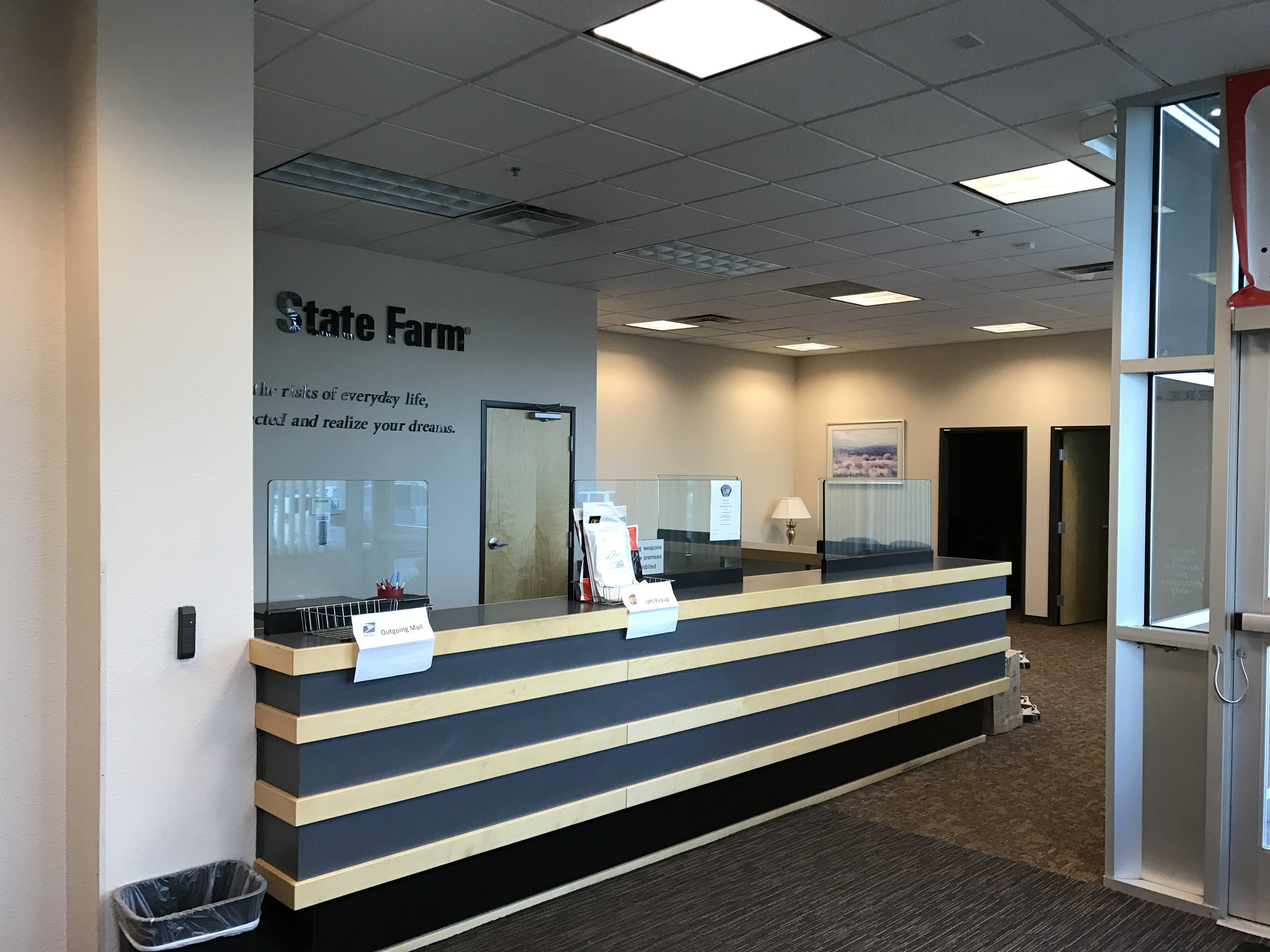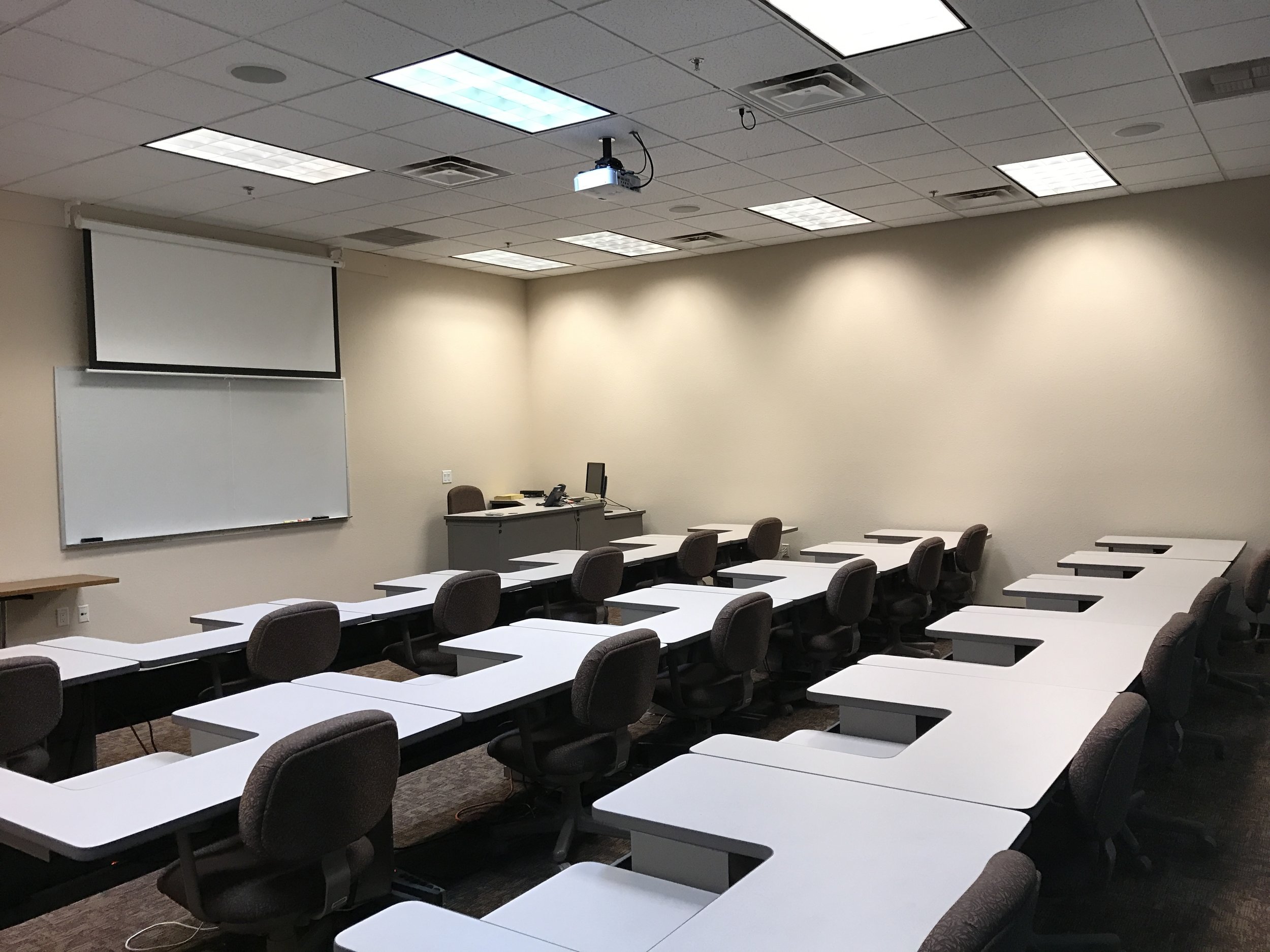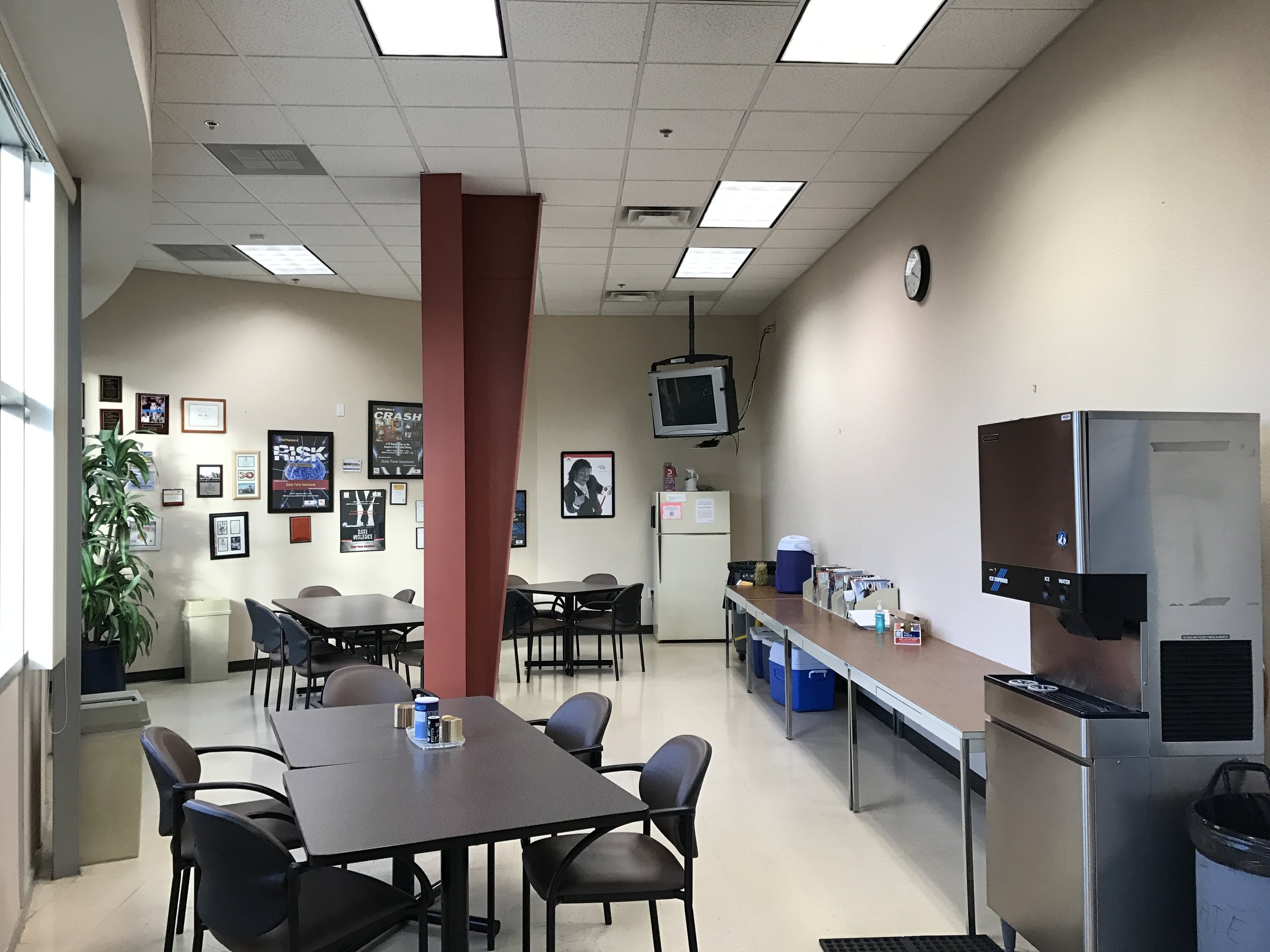 *The cash flow analysis is based upon a calendar year commencing January 1, 2017 and ending December 31, 2017. The analysis is based on the square footage, rental rates, and terms contained in the leases, as well as historic and budgeted operations.
Suite 100: New Mexico Mutual ±31,000 SF
www.nmmcc.com
New Mexico Mutual is the largest provider of workers' compensation insurance in the state with nearly 30% of the market. The company provides superior claims management and risk and safety management services in the best interests of injured workers and the policyholders and employs more than 100, all in New Mexico. New Mexico Mutual has a strong and loyal partnership with nearly 400 agents across the state of New Mexico.
Suite 100: CitiCasters (iHeartMedia) ±14,783 SF
www.iheartmedia.com
iHeartCommunications, Inc. was founded in San Antonio, TX under the name Clear Channel Communications, Inc. with the purchase of a single radio station in 1972. After decades of growing media assets globally, the company has become one of the world's leading media and entertainment companies, operating as iHeartMedia, Inc. iHeartMedia, Inc. consists of two main media businesses: Clear Channel Outdoor Holdings (NYSE: CCO) and the wholly owned iHeartMedia. Between these divisions, the company focuses on providing a spectrum of multi-platform advertising and marketing opportunities for partners and world-class entertainment for listeners and users.
Suite 200: Ardham Technologies ±5,000 SF
www.ardham.com
Managed IT service solutions provider. Services include hardware, software, computer security monitoring.
Suite 100: State Farm ±23,467 SF
www.statefarm.com
State Farm, well known for being a "good neighbor" by "being there" for our customers, was founded in 1922 by retired farmer and insurance salesman George Jacob "G.J." Mecherle. We now insure more cars and homes than any other insurer in the U.S. A mutual company focused on its policyholders, State Farm is currently ranked number 41 on the Fortune 500 list of largest companies.
Suite 100 - 500: T-Mobile ±62,777 SF
www.tmobile.com
T-Mobile US, Inc (NASDAQ: TMUS) incorporated on March 10, 2004, is a provider of mobile communications services. The Company provides wireless communications services, including voice, messaging and data under its brands. It provides to wireless communications services to approximately 60 million customers in the postpaid, prepaid and wholesale markets. The Company provides service, devices and accessories across its brands, T-Mobile and MetroPCS, in the United States, Puerto Rico and the United States Virgin Islands
Suite 200. 22-B, 300: Old Republic National Title Insurance Company ±9,001 SF
www.oldrepublictitle.com
Old Republic Title is one of the largest title insurance groups* in the United States. Old Republic traces its beginnings to 1923, although several acquired subsidiaries began operations much earlier. The Company is one of America's 50 largest shareholder-owned insurance businesses. It is primarily a commercial lines underwriter serving the insurance needs of a large number of organizations, including many of America's leading industrial and financial services institutions. Its subsidiaries actively market, underwrite, and provide risk management services for a wide variety of coverages, mostly in the general and title insurance fields.
Suite 22-A: Bank of the West ±7,000 SF
www.bankofthewest.com
Bank of the West is a financially strong, well-capitalized and prudently managed FDIC-insured bank that customers have entrusted with their money for over 135 years. Through holding company BancWest Corporation, the bank is a subsidiary of BNP Paribas, one of the six highest rated banks in the world. BancWest Corporation is the holding company for Bank of the West, under BancWest Holding Inc., and First Hawaiian Bank under First Hawaiian, Inc. BancWest Corporation is a subsidiary of BNP Paribas USA, Inc. the U.S. Intermediate Holding Company for BNP Paribas.
Suite 700: Southwest Endocrinology ±5,850 SF
www.swendo.com
Southwest Endocrinology Associates (SWENDO) was established by Dr. Ferraro in December 1996, with the idea of creating a multidisciplinary team approach to care and treatment for diabetes and other endocrine and metabolic disorders. SWENDO offers a full range of services including patient care, individualized medically supervised diabetes education, group classes, weight management programs and disease management services.
Site Plan
The four-building Jefferson Commons II office portfolio (JC-II) occupies one of the most strategic locations in Albuquerque's highly sought after North I-25 Corridor submarket. Exceptional visibility and access via the Interstate 25/Jefferson St freeway interchange, and from two signalized intersections from Jefferson St at Singer Blvd and Office Blvd. This area has become one of Albuquerque's largest professional employment centers due to its proximity to amenities and short commute times to all areas of the city. The JC-II office portfolio has consistently outperformed market occupancy levels and has high historical tenant retention history. The portfolio is a total of 171,628 GSF on 17.08 acres of land, consisting of four, single-story buildings; 21,851 SF, 31,000 SF, 56,000 SF and 62,777 SF, respectively. Modern architecture constructed of steel frame, pitched metal roofs with reflective glass and synthetic stucco accents. A land-to-building ratio of approximately 23% FAR provides a 5.75:1000 parking ratio. This office campus enjoys open view corridors, inviting landscapes and walking distance to numerous services and amenities.
Location
Located just off the I-25 and Jefferson St interchange, JC-II is extremely well located with impeccable accessibility and visibility. The property benefits from some of Albuquerque's finest amenities common to top tier mixed-use projects including nationally known restaurants and hotels; P.F. Chang's China Bistro, Mimi's Café, Pappadeaux Seafood Kitchen, Cheddar's Scratch Kitchen, Red Robin, TownPlace Suites, Drury Inn & Suites and Marriott Residence Inn. The area offers excellent access from all areas of the metropolitan area and is close to the nearby Jefferson/Paseo Del Norte Express bus line.
Qualifying Broker: John R. Lewinger, License #6695/ 5051 Journal Center Blvd NE, Albuquerque, NM 87109